Levo Health – HCP Marketing Solutions
Better engagement for providers. Expanded care options for our clients.

Harnessing the Power of HCP Marketing Solutions and Targeting in Healthcare
Healthcare marketing has evolved significantly over the years, with a notable shift toward digital platforms. One of the key strategies in this digital revolution is Healthcare Professional (HCP) marketing and targeting. This approach focuses on educating, nurturing, and raising awareness among healthcare professionals about various medical products and services.
What is HCP Marketing?
HCP marketing is a specialized form of healthcare marketing that focuses on promoting medical products, services, treatments, and educational information to healthcare professionals. This includes doctors, nurses, pharmacists, and other medical practitioners crucial to patient care and treatment decisions.
The goal of HCP marketing is not only to inform and educate these professionals about the latest medical advancements, but also to influence their decision-making process in favor of the marketed product or service. This is achieved through various strategies such as digital advertising, educational webinars, informative health websites, and personalized communication through a wide range of marketing channels.
What is HCP Targeting?
Reaching and influencing HCPs wherever they are on the web today is an increasingly important element of any healthcare marketing strategy. Healthcare marketing isn't like any other advertising. Between regulation and the need for brand safety, you must ensure that your messaging reaches your intended HCPs at a one-to-one level.
HCP targeting allows Levo Health to precisely segment, target, and retarget healthcare professionals (HCPs) with tailored advertisements. This precision in targeting allows our ad ops team to concentrate our advertising budgets on a carefully segmented group of HCPs, enhancing the efficiency and effectiveness of our marketing efforts.
Interacting with a more informed, confident, and empowered HCP population requires examining new and more effective ways to engage these decision-makers.
Knowing how HCPs interact with content, and their preferred channels, helps Levo Health build out a connected experience. These engagement personas allow us to build engagement strategies that include the right balance between push and pull channels for each group. Reaching and influencing HCPs wherever they are on the web today is an increasingly important element of any healthcare marketing strategy.


ICD-9/10 Targeting
ICD-9/10 codes are used to target providers who routinely bill for specific CPT codes. This data allows our targeting to focus on the HCPs most likely to be interested in our education outreach messaging.
Prescription Brand Behavior
HCP-submitted prescription brand behavior is used to target providers who prescribe specific medications for their patient populations. This data provides enhanced HCP targeting by identifying HCPs who specialize in specific disease-state patient populations.
Payer Type
Payer-specific targeting allows Levo Health to target HCP targets by their accepted or preferred payer type. Payer-specific data allows Levo Health to segment the audiences and messaging to align with HCPs with more favorable reimbursements.

NPI & Job Functions
National Provider Identifier (NPI) targeting enables the delivery of personalized messaging and targeted campaigns based on deterministic and first-party data. The data allow Levo Health to target specific, verified, known audiences, to tailor digital advertising on a 1-to-1 basis.

Facility Type, Bed Count & Staffing Count
Leveraging facility type, bed count, and staffing count targeting ensures that the messaging and creative align with the intended audience segments. This data also allows Levo Health to exclude specific audience segments, like those using a competitor's product or device.
Reaching the Right Audience
Levo Health provides our clients with true omnichannel reach to their HCP targets. Real-world touchpoints comprise offline data and are deterministically linked with addressable online identifiers to provide a people-based, omnichannel marketing approach, enabling Levo Health to reach your target HCP audience with a personalized consumer experience.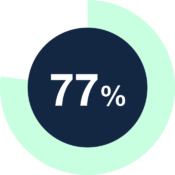 of HCPs use digital channels primarily for personal learning and development.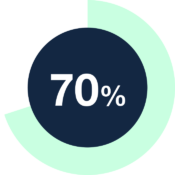 of all HCPs are digital natives. They expect personalized, frictionless digital experiences.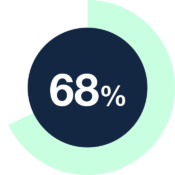 of HCPs indicated webinars or webcasts as their most preferred channel to receive information.
of HCPs prefer email as their primary communication method.
As a Premiere Google Partner, Levo Health is in the top 3% of all advertising agencies running ads through the Google Ads Platform. Levo Health is held to higher standards than other healthcare marketing agencies. Levo Health provides Healthcare Companies, Hospitals, Surgery Centers, Medical Practices, and Doctors with data-driven healthcare marketing, sales, and operations.