Integrated Healthcare Marketing
Better outcomes for patients. Better outcomes for our clients.

LEVO Health turns patient consumer insights into creative ideas that engage and compel targeted audiences to act using multiple media channels.
LEVO Health's Healthcare Intelligence (HI) model differs from traditional marketing platforms in its targeted approach to prospective patient engagement. Simply put, HI starts with the delivery of marketing efforts focused heavily on proven-successful offline channels to motivate brand discovery and engagement. Online marketing initiatives then move prospects through the acquisition cycle to conversion. Following the acquisition of new patients, nurturing campaigns are utilized to generate high patient retention rates. Every stage of the HI model is tracked and reported on in a comprehensive and intuitive format, providing you 100% visibility of the return on your investment.
Our Integrated Healthcare Marketing Process uses some of the following channels:
• TV, Print, Radio
• Digital Online Advertising
• Direct Mail/Email (List Building and Variable Field Mailers)
• Outdoor
• Lead Generation Campaigns
• Public Service Campaigns
A Proven Model for Every Stage of Development
You can depend on the most advanced analytics, marketing automation, and CRM software to deliver end-to-end reporting on all prospects generated through online and offline marketing channels.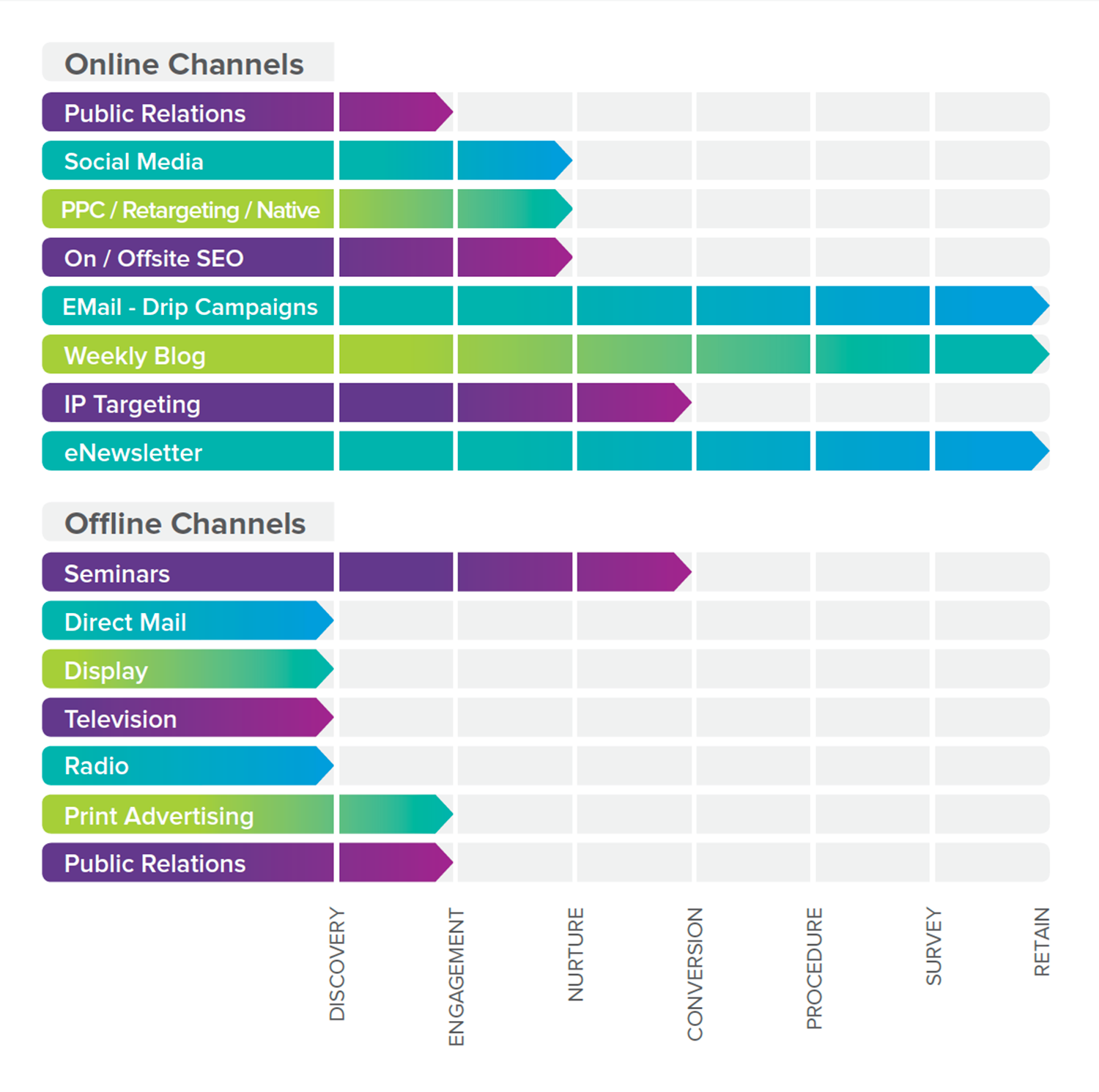 As Google Partners, LEVO Health is held to higher standards than other healthcare marketing agencies. LEVO Health provides Healthcare Companies, Hospitals, Surgery Centers, Medical Practices and Doctors with data-driven healthcare marketing, sales and operations.